Pacopatch
Over 100,000 drainage gullies and public utility ironworks have been successfully reinstated with Pacopatch!
Pacopatch is a revolutionary polymer based bituminous reinstatment system developed specifically for the single reinstatement of manholes and gullies. Pacopatch comes with a 5 year material warranty, is voidless, requires no compaction and can be trafficked within an hour of completion.
Enviroad Ltd
We provide environmentally friendly and safe products for use in road and other surfacing.
Our products, including Pacopatch and Stonegrip are aimed at local authorities and public concerns, utility companies, ship builders, commercial developers, business to business and business to consumer.
We are a family company and have been providing surfacing products for over 40 years. We employ an honest and long term workforce. The workforce have an interest in the business and therefore a passion for the business.
Solid integrity has bought us an enviable reputation and recognition within the industry.
All of this along with 24/7 service and availability makes Enviroad second to none.
Stonegrip
An epoxy based, permanently bonded, low maintenance gravel surface treatment.
Typical applications are footpaths, bridle paths, precincts, landscaping, driveways, car parks, decorative and heritage areas.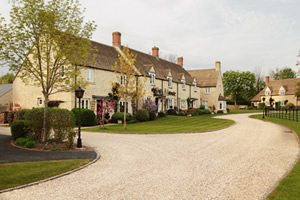 The benefits of Stonegrip are that it is aesthetically pleasing, durable, low maintenance and non-slip. It has a uniform finish without seams and without loose stone. It is weed free and is available in a huge range of colours.